Visit Us in Booth 401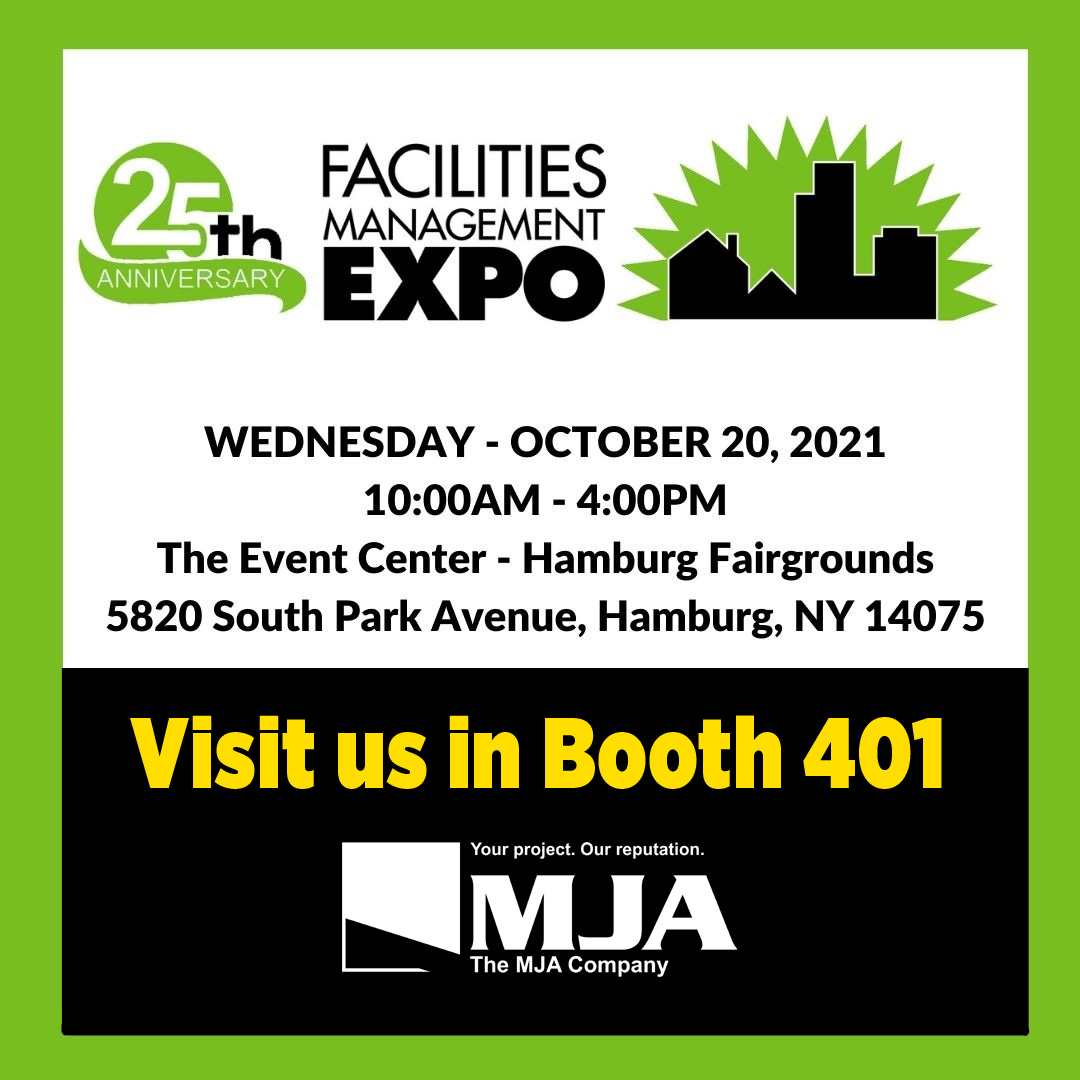 The MJA Company will be exhibiting at the 25th annual Facilities Management Expo in Hamburg, NY on Wednesday – October 20, 2021 from 10am – 4pm. Register online for free admission. Stop by booth 401 to see examples of concrete floor finishes and talk with our concrete specialists. We can answer any questions about your concrete floors, maintenance, repairs, and finishes. We hope to see you there. You can also contact us online for any immediate questions.
About the WNY Facilities Management Expo
The Western New York Facilities Management Expo is a regional showcase featuring products and services for maintenance, renovation, modernization and management of commercial, industrial, institutional, income properties and more.
As the largest exhibition of this type in the WNY region, with vendors and visitors from Western New York, and North Western Pennsylvania, attendees have a wide range of displays, seminars, and demonstrations to attend throughout the event.