Make your terrazzo beautiful again and keep it beautiful forever with TerrazzoShine.
Terrazzo is a composite floor material that dates back to Venetian mosaic workers of  the 15th century.

Think of terrazzo as a very beautiful, expensive and durable "concrete stew" made of Portland cement and various types of aggregates which may include chips of marble, granite, metals, and glass. In some cases, areas of terrazzo are separated by thin metal strips.
Over time, terrazzo floors can chip and wear from abrasion, impact, chemicals, and variations in temperature. The sheen of terrazzo can deteriorate over time, even through normal use.

The MJA Company's technicians are specially trained to restore the classic beauty of terrazzo floors to like-new or better-than-new condition with patching, diamond polishing and optional sealing.
The cost of terrazzo restoration is far less than replacement.
Options for terrazzo restoration are
Repair,
Repair and diamond polish,
Repair, diamond polish and seal.
In most cases, we recommend that terrazzo be sealed after restoration to prevent staining and reduce maintenance costs.
The MJA Company is fully equipped to evaluate your floor and offer an accurate estimate for repair, restoration and treatment of terrazzo floors.
The TerrazzoShine 5-Step Process:
First, we'll perform a  thorough, inspection of your floor to determine the steps needed to restore the terrazzo to its natural luster and character. You'll receive a written estimate for the restoration.
On your approval, MJA's TerrazzoShine experts will begin the 5-step terrazzo restoration process:
Step 1: Stripping
Remove all waxes and residue
Step 2: Repair
Repair chips.
Fill nail holes from old carpet tack strips, if any.
Hand-chisel existing gouges to allow refilling with blended, matching marble chips and concrete colors.
Remove surface stains.
Step 3: Grinding
MJA TerrazzoShine craftsmen will use special diamond grinding disks to remove scratches and uneven surfaces.
The grinding process proceeds with a series of increasingly fine diamonds until the floor is smooth and free of virtually all surface imperfections.
Step 4: Polishing
When the terrazzo surface has been restored to a smooth, light-reflective condition, we begin polishing with the TerrazzoShine polishing agent, specially formulated for terrazzo restoration.
If possible, penetration stains will be removed entirely. Stains that cannot be removed without compromising structural integrity of the floor  will be lighter and less noticeable. (Even those stains will honor the history and character of your floor.)
Polishing continues until the floor is restored to a glass-like finish, allowing it to reflect its natural, old-world beauty.
Step 5: Sealing
TerrazzoShine's environmentally friendly thermal sealer is burnished into to your newly-restored floor. This sealer will help maintain the floor's shine with easy, low-cost maintenance.
The MJA Company's environmentally-friendly TerrazzoShine thermal sealing process eliminates the need for costly, time-consuming stripping and waxing. You'll save time and money with TerrazzoShine.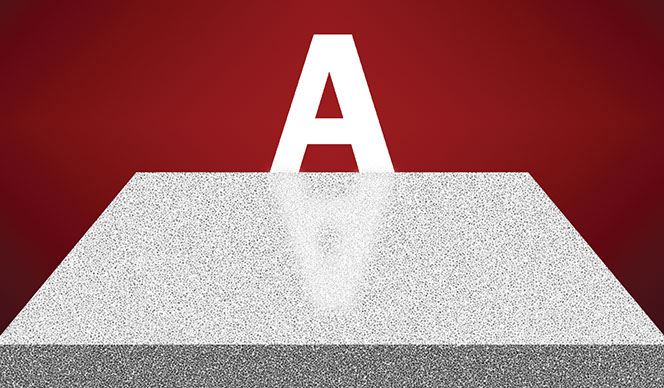 (A) Before TerrazzoShine:
Mechanical deterioration, chemical attack, residue, and contamination caused by cleaning and polishing agents diffuse and absorb light, reducing the floor's reflective characteristics.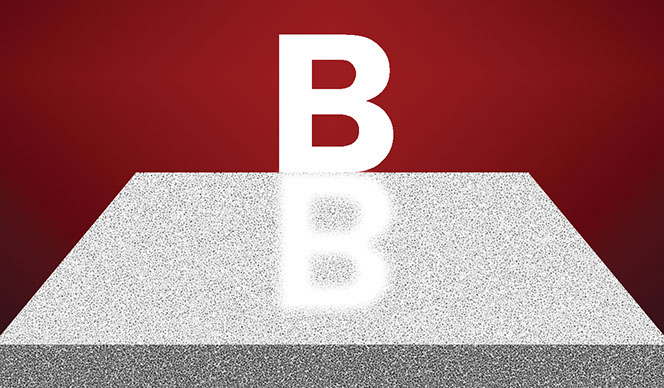 (B) After TerrazzoShine:
The TerrazzoShine process corrects most mechanical deteriorations, restores areas damaged by chemical attacks, and removes residue, leaving clean, smooth, polished light-reflecting surface.