Concrete Floor Protection
Salt, Water and Chemical Protection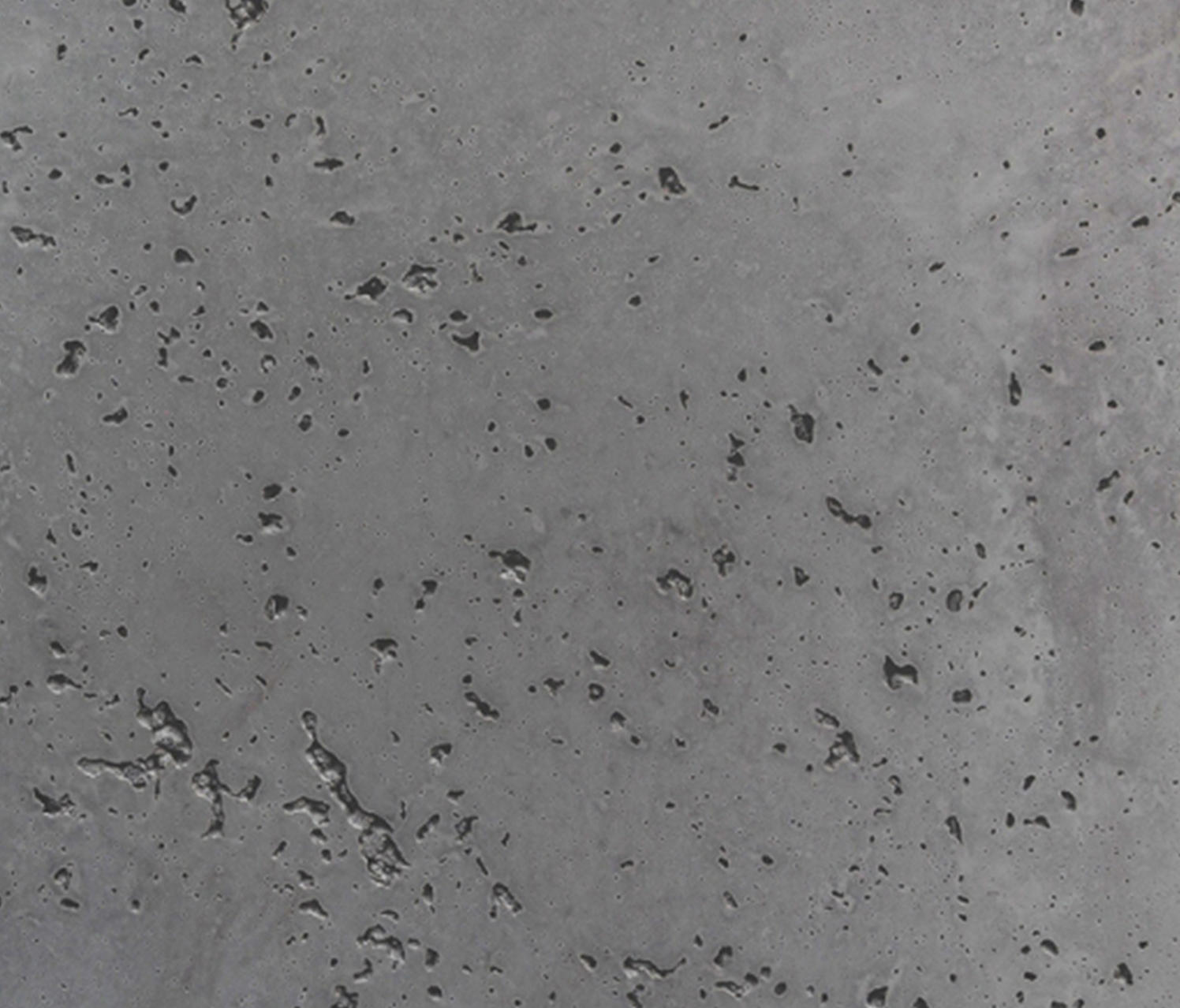 Since concrete is porous, raw, untreated concrete can absorb liquids like a sponge. The problem is that you can't squeeze concrete like a sponge, so there's no way to get rid of what's inside.
Water, salt, chlorides and other liquid chemicals have the potential to spall and scale of the surface. When the concrete surface is compromised, the aggregates become exposed and deterioration begins.
More importantly, as liquids penetrate more deeply into the concrete, reinforcement rods (rebar) and metallic particles found in aggregates can oxidize, creating rust deterioration and eventually lead to cracking, deterioration, and staining.
While it may not look critical, contaminates may cause structural damage that can only be repaired by major work or, in some cases, replacement of the slab.
So, if you can't squeeze liquids and contaminates out of the concrete, the only solution is to prevent them from being absorbed . That's where water repellents come in.
There are numerous coatings and water repellents available, but they all fit into one of two categories:
Film Coatings, which create a non-breathable skin on the concrete surface and
Penetrating Sealers, which create a chemical bond with the concrete surface while maintaining concrete's natural, breathable properties.
Each have advantages and disadvantages.

Film Coatings:
▲ Film coatings protect concrete surfaces by creating a layer of non-porous film on the concrete. Unless the coating is scratched, chipped or abraded, film coatings repel liquids and most chemicals.
▲ Film coatings can enhance the color of decorative concrete, much in the same way that varnish enhances the appearance of wood.
▲ Film coatings create an easy-to-clean surface.
▼ Film coatings are non-breathable, so moisture below the concrete surface is trapped, creating a risk of peeling, lifting and discoloration.
▼ Film coatings may require special handling due to solvents and non-organic chemicals
▼ When worn, removal of film coatings is labor intensive and may require use of solvents and power sprayers which could damage foliage and surrounding structures.
▼ Unless mixed with traction additives, film coatings may create a slippery surface, especially when wet.
The service life of film coatings vary greatly, depending on the material used and the use the floor. The MJA Company will assist you in determining the best type of film coating for your floor.

Penetrating Sealers:
Unless there is a specific need for film coatings, such as decorative purposes, The MJA Company generally recommends penetrating sealers for the most cost-effective, longest lasting protection against contamination caused by water intrusion.
The best penetrating sealers work through a hydrophobic chemical process in which moisture is repelled chemically instead of mechanical barriers such as film coatings.
▲ Penetrating sealers contain mixture of silane and siloxane molecules that create a permanent bond with the cement paste that holds concrete together. These molecules change the chemical makeup of the concrete, transforming it from "water-absorbing" to  "water-repelling" material.
▲ Penetrating sealers are applied to clean, moisture-free concrete and require no maintenance.
▲ Since, by their very nature, penetrating sealers become an integral part of the concrete, they are not subject to abrasion, yellowing, or UV exposure.
▲ In most cases, penetrating sealers can be expected to last around 5 years before reapplication is recommended. Of course, the need to refresh concrete with water repellent sealers is somewhat dependent on the environment and exposure to liquids and chemicals.
▲ Reapplication of penetrating sealers do not require removal of previously applied sealers.
▲ Penetrating concrete sealers are very economical to purchase, install, and service life when compared to film sealers.
▲ Reapplication of penetrating sealers do not require removal of previously applied sealers.
▲ Since penetrating sealers are absorbed into the concrete, the traction of natural, untreated concrete is retained.
▼ Penetrating sealers do not add gloss or color depth to decorative concrete.
▼ Penetrating sealers do not protect concrete from tire marks or chemical stains.
The MJA Company uses High-Solids penetrating sealers that are VOC compliant, safe to use, and equally effective for indoor and outdoor settings.