Concrete Floor Renovation, Polishing, Repair and Treatment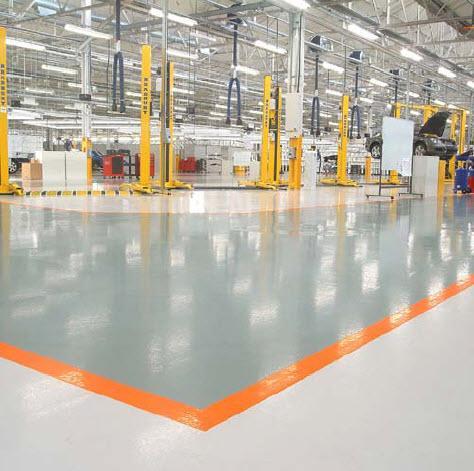 Options for repairing, renovating, polishing, coating, and treating concrete floors are expanding.  The MJA Company is committed to top-flight training and equipment to provide a full range of options to best serve business, industry, and institutions.
Serving commercial, industrial and retail customers, The MJA Company built its business with quality products, impressive workmanship, and responsive management.
"Your project. Our reputation."
The MJA Company's slogan is more than words, it's how we've done business since 1988. Every job, every detail, and every piece of before and after paperwork is how you will judge us. And when your reputation is on the line, you always bring your "A-Game." Expect nothing less on your next concrete project.
The MJA Company's craftsmen and technicians are Certified and Factory-Approved installers of diamond polished floors, epoxy floor systems, and penetrating sealers, and many other concrete floor treatments.
The MJA Company is a Member of the Concrete Polishing Council, a Specialty Council of the American Society of Concrete Contractors, and is Western New York's only ANSI accredited WACH (Walkway Auditor Certificate Holder) with extensive training and certification from the National Floor Safety Institute (NFSI).
If we say we can do it, we can. It's never a guess.
All too often, companies are tempted to take on projects that they are not equipped or trained to handle. When that happens, everyone loses. Fortunately, you don't have to worry about that with us.
The MJA Company thoroughly reviews every project, including those items that may not be obvious at the outset, to be certain that the project is within our scope of expertise and capability. And while there are very few concrete floor projects that we are not equipped to handle, we'll be the first to let you know if you would be better served by someone else — and we'll let you know who will serve you best.
If our approach seems to be counter to everything you've learned about sales, we hold fast to our slogan: "Your project. Our reputation."
Whether your concrete surface is in a huge distribution center, a busy shop, or small retail space, The MJA Company is trained and fully equipped to understand and complete almost any concrete project.
Satisfied customers represent millions of square feet of concrete surface.