Buffalo NY – January 10, 2019 – The MJA Company, a leading concrete floor renovation, repair and treatment specialist based in Western New York, is pleased to announce the availability of their newly designed and fully responsive website.  The new site is designed to work seamlessly across all devices and to make it easier and faster for interested parties to obtain the information they need.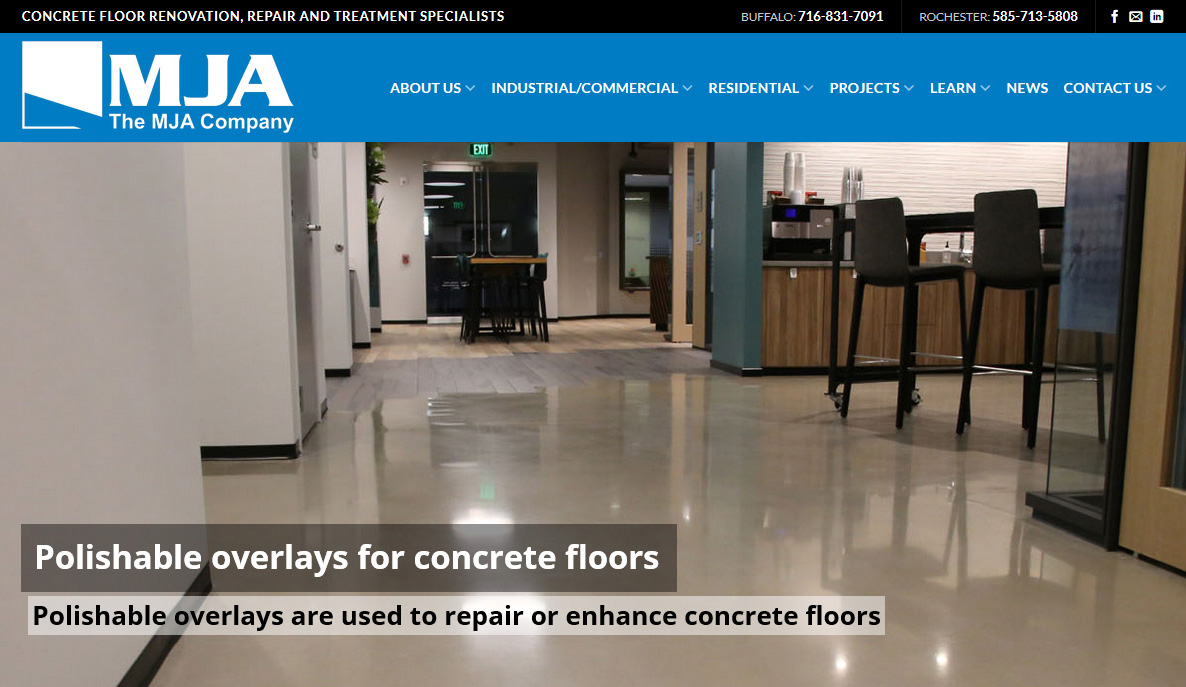 The new site offers an enhanced "Industrial/Commercial" menu to organize the most popular services including: Polished Concrete, Floor Coatings, Penetrating Chemical Treatments, Concrete Floor Repair, Decorative Concrete, Terrazzo Restoration, and Concrete Floor Maintenance.
"Our goal is to continually improve the experience for architects, engineers, and commercial customers." said Jim Guido, of The MJA Company. "We monitored how visitors were interacting with our website and listened to feedback. We then used this intelligence to drive the website design and new features. Our website contains valuable information and resources to help guide and educate on the various types of concrete repairs and treatments. As new technology and products are introduced to the market, we'll share our knowledge and insight to keep architects, engineers, and customers informed."
The MJA Company website will be regularly updated with news on company products/services, upcoming events, tips/trends, project showcases and other industry-related news.