The Thermal Fisher Project Completed by The MJA Company was Featured in Concrete Construction Magazine
The MJA Company recently completed a 235,000 square foot floor polishing project for Thermo Fisher. The building was an old Kodak warehouse in Rochester, NY.
"Thermo Fisher told MJA the floor must be smooth enough not to break fragile items being moved around on a forklift. The surface was in bad shape; in addition to the usual crack and joint repairs, metal track embedded in the slab had to be cut out, filled, and smoothed to minimize jarring bumps. MJA recommended an industrial finish, its term for a surface that's not too shiny and fully refined but may still have small imperfections."
To meet the requested 10 week deadline, MJA had to complete 4,500 to 5,000 square feet a day. For that capacity, a massive ride-on grinder/polisher was rented to supplement the SASE Co. walk-behind grinders.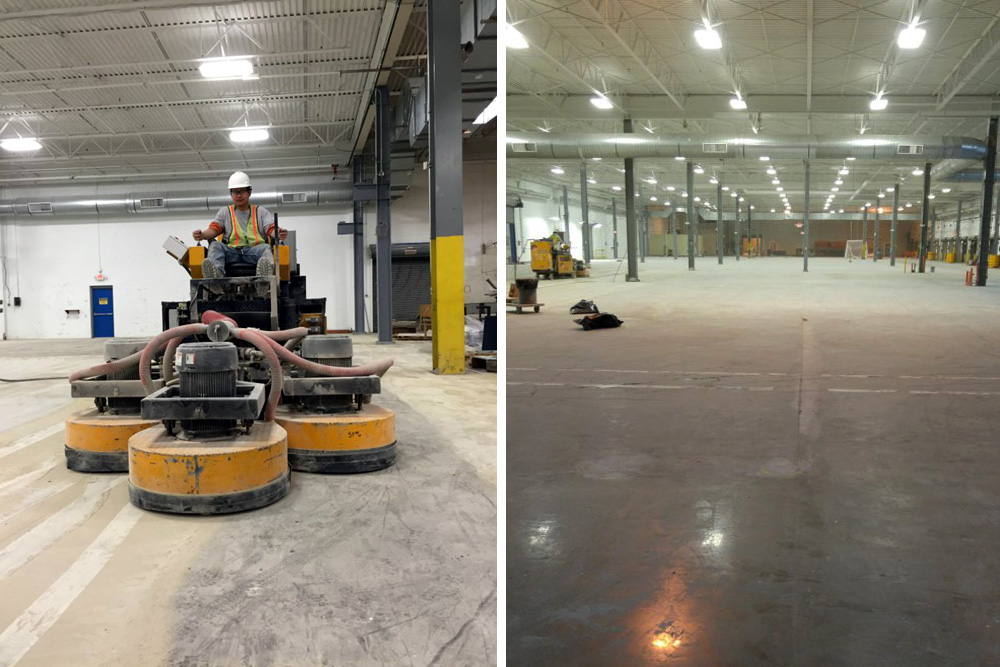 Johnston, Stephanie. "Bring On The Big Guns!" Concrete Construction. July 18, 2018